Which GPU should I upgrade to from the AMD Radeon RX Vega?
Norline is having problems with AMD Radeon RX Vega GPU and wants an upgrade. We try to help out with some tips.
I have an AMD Radeon RX Vega card which has been running hot since the day I got it. It is no match for today's higher intensity video games and crashes to bootup. Very often, the display driver will be put into safe mode after this happens.

I would like to know which card I should get that's maybe just a step up or two from this card. I'm not looking for a very expensive card since I'm not into extreme gaming, but I would like to play some of the new games that have come out, like Elden Ring or Deathloop. Both of those games crash. Oh, and it's not the CPU either.

I have an AMD 5700g, and it's brand new and working great. It's not the RAM or anything else. It's the video card...it's bad...it even crashes a GPU benchmark program. I know that I should be able to play all games across the board, but this crap card I bought won't play most of them. I want to know what I should get that's a step up from this Vega...just one better. Nothing fancy.
Hi Norline,
Thanks for reaching out! I understand you're in the market for a new GPU, and with the pricing starting to return to normal, it's not a bad time to upgrade. That said, we are very close to Radeon RX 7000 and GeForce RTX 4000. Both launches will cause the current series to drop further in price, getting you a better card for the money.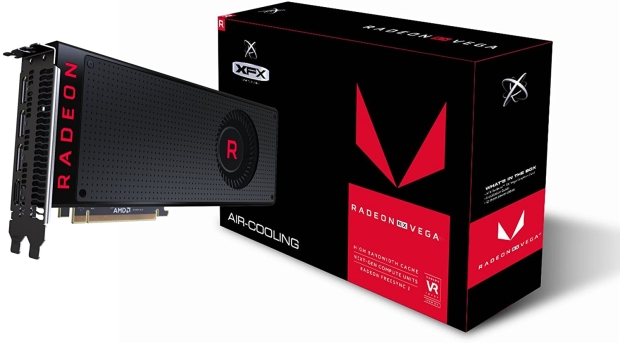 As far as the options for an upgrade go, you didn't specify your budget for the upgrade but staying with AMD, something like the Radeon 5700 XT would be about 20% better than your current Vega GPU. Comparable NVIDIA solutions would be a GeForce RTX 2070 Super. If you want to run with the current gen, the RX 6700 XT or RTX 3060 Ti would be about double the perf of your current solution.
With all of this said, it may be worth holding out as long as possible to get the best price, as I mentioned above. If you are interested in further troubleshooting your Vega, I'd recommend trying a fresh install of Windows on a secondary drive, or possibly run DDU on your current install and put in the latest AMD drivers.
A third option would be to play around with AMD wattman settings. It's widely reported the Vega has issues switching between power modes. Most recommend raising the power limit to the highest setting. It's also worth noting you should be running a quality 750w+ PSU.
I hope this helps!
Related Tags